DID: +65 6827 5576
Email: chantik.bhatt@pkwongnair.com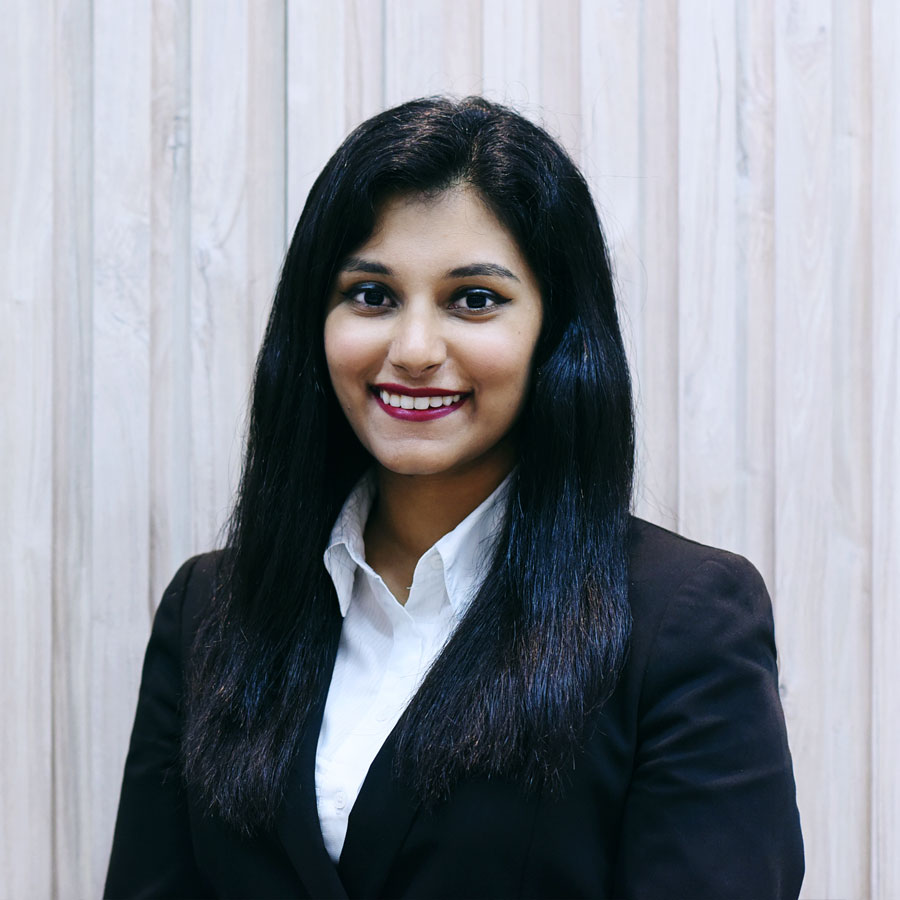 Lawyer's Profile
Chantik graduated from the University of Durham with an LLB (Hons) degree in 2014 and ranked 4th in the Singapore Bar Examinations in 2015. Chantik's main practice is in the field of civil and commercial litigation and she has advised shareholders, directors, and companies in various litigation scenarios.
Chantik has also been involved in a number of employment related disputes which were resolved either through litigation or by settlement. She has successfully acted for claimants in adjudication under the Security of Payments Act (Cap. 30B), as well as in disputes involving the Protection from Harassment Act (Cap 256A).
Chantik's notable cases include the case of Ozak Seiko Co Ltd v Ozak Seiko (S) Pte Ltd [2019] SGHC 34 where she acted as second chair in the successful defence of an application for leave to bring a derivative action for alleged breach of director's duties, and a High Court dispute (judgment pending) regarding, inter alia the use of no-offset clauses in the bunker trading industry.
Chantik is an Accredited Mediator with the Singapore Mediation Centre and the Singapore International Mediation Institute.
Accolades:
Distinction in Land Law & Criminal Law (Part A of the Bar Examinations
Distinction in Intellectual Property Law & Mediation (Part B of the Bar Examinations)
Ranked joint-4th in Part B of the Bar Examinations (2015)
Speaking Engagements/Articles written:
Contribution to Chapters 8 & 9 to the Art of Family Lawyering (2019 Special Edition)
Year called to bar, University:
2016, University of Durham
Dedicated to quality service without exception