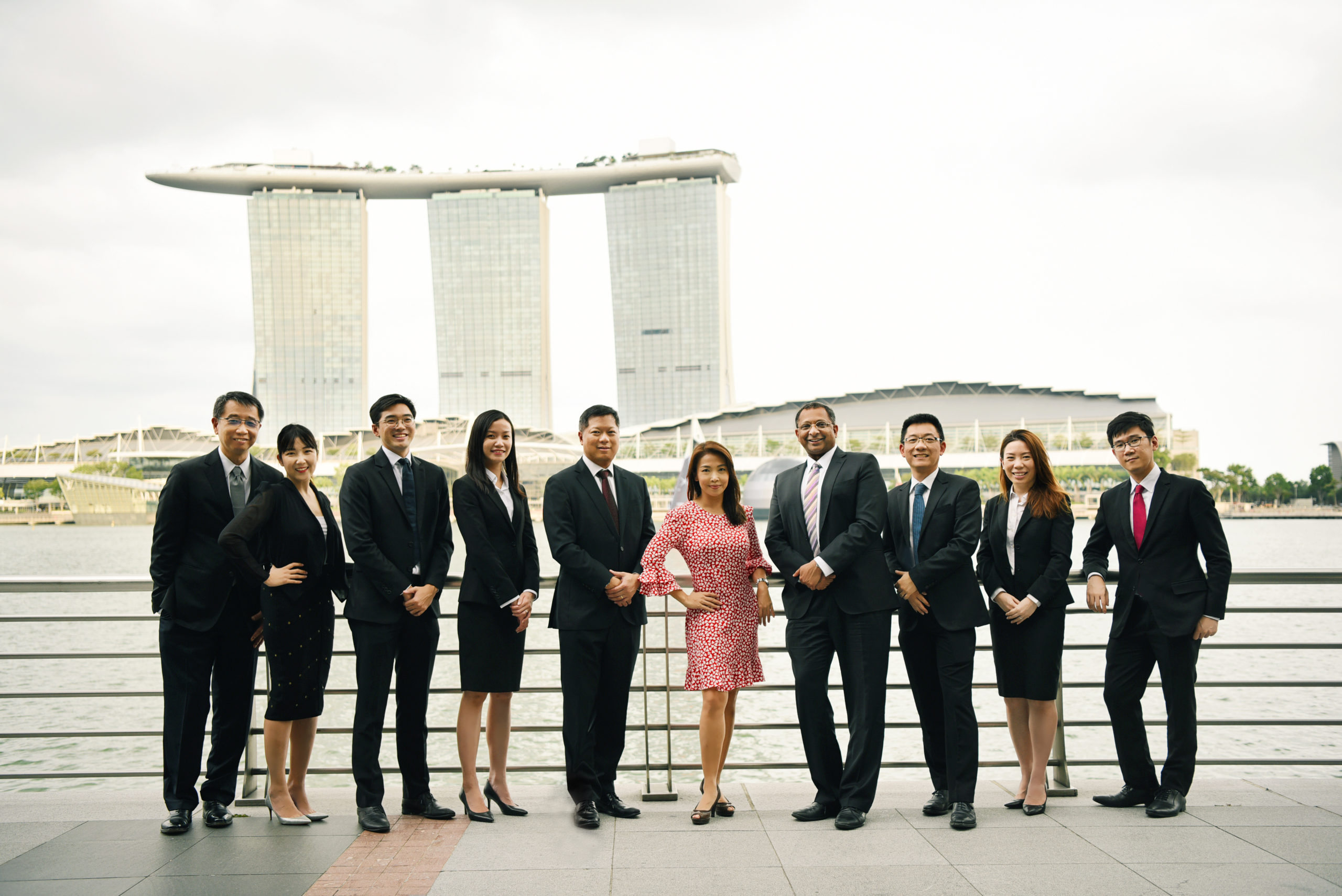 PK Wong & Nair LLC is a premier, full service law corporation with roots that go back more than 30 years. Since our founding, we have maintained an abiding commitment to providing real, practical solutions to a diverse range of clients dealing with matters at all levels of legal complexity.
We have a diverse client base and expertise in myriad areas of law. Our clients include small businesses, large multinational corporations and financial institutions, international law firms and shareholders dealing with boardroom disputes. Our transactional lawyers have been involved in countrywide telecommunications privatisation transactions and water infrastructure projects. They have also lent their expertise to the specialist area of resort development work, involving the drafting of legislation passed as law by the Government of Antigua and Barbuda in the Caribbean. Our disputes lawyers have acted as counsel in landmark cases in areas as varied as private banking, commodities trading, cross-border schemes of arrangement, clawback claims in liquidations, securities regulation, and in construction and torts. With our clients increasingly embracing digitalisation in their business operations, our firm has also moved to develop in-depth expertise in digital and data protection law in order to better aid our clients in their forays into cyberspace.
Our dynamic team of lawyers is capable of working in cross-disciplinary teams to ensure that every client receives comprehensive and fully integrated service. We pride ourselves on our ability to formulate and take innovative, commercially sound approaches to problem solving. We strive to provide effective and responsive management of our clients' legal affairs.
Our lawyers possess a global mindset. We have worked on a wide range of cross-border and international transactions, including mergers and acquisitions for multinational corporations, and have acted as counsel in multi-jurisdictional disputes heard in Courts and in arbitrations, and also in high-value and complex international restructuring and insolvency matters. A large volume of our work involves an international clientele with transactions taking place in Singapore as well as in the Asia-Pacific region, Australasia and other parts of the world. With the extensive network of strong ties which we have cultivated over the years with established correspondent law firms in the Asia-Pacific, the United Kingdom and the United States, we are able to bring together and manage teams of lawyers across multiple jurisdictions while continuing to offer seamless service for our clients, wherever they may be.
On 1 January 2023, we entered into a joint law venture ("JLV") with global law firm Mayer Brown. The JLV, to be known as Mayer Brown PK Wong & Nair Pte. Ltd., will provide clients with an integrated service, offering seamless advice on international and Singapore law. All Singapore court litigation and related advice is provided through PK Wong & Nair. Mayer Brown opened its Singapore office in 2011, since then growing to over 25 lawyers, including 13 partners. Regularly ranked as a leading international firm in Singapore by the main legal directories, the office advises clients on a broad range of cross-border transactions, projects, and disputes across Southeast Asia.
Our History
PK Wong & Nair LLC is an amalgamation of the firms, PK Wong & Associates LLC and Nair & Co LLC. This amalgamation enables our two leading law firms in their respective fields to combine our strengths to forge an even stronger, full service law firm capable of supporting the growing needs of our clients well into the future.
PK Wong and Associates LLC was formed as a limited liability law corporation on 1 March 2004 by Mr. Wong Peng Koon and Mr. Mark Wong. Prior to this, the firm's previous iteration was as the partnership of PK Wong & Advani which was co-founded by Mr. Wong Peng Koon in 1986. Mr. Wong Peng Koon was previously a senior partner in one of the largest law firms in Singapore. The other principal directors of the firm, Andrew Ang, Jennifer Chih and Basil Ong joined shortly after the firm was corporatised and they have been working together as a team for over 12 years now.
Nair & Co LLC was a boutique Dispute Resolution and Restructuring & Insolvency practice that had its roots in one of Singapore's largest law firms. It was founded by Mr Suresh Nair in August 2017. The firm and its lawyers have been ranked regularly in legal publications, receiving praise from clients especially for their Disputes and Insolvency work.
As of 1 January 2020, the two firms have come together to bring their shared commitment to providing the highest level of service to our clients across all disciplines.
Our Philosophy
At PK Wong & Nair LLC, we are dedicated to providing quality and personal service to every client, without exception.
Our lawyers can be expected to provide clear, user friendly and commercially sound advice, without unnecessary legalese and theorising. We are fully committed to each client, and to ensuring that each client's particular needs are dealt with in a practical, cost efficient and effective manner.
Our goal is to grow with our clients, to own their every difficulty, to share in their every triumph and to be the legal partner our clients can rely on in even the most trying of circumstances.
Commitment
We pledge our unwavering commitment to our clients, to best practices, and to our core values.
Partnership
We believe in long term partnerships. Whether it is with our clients, our business associates or our colleagues, our belief is that growth is best in partnership with others.
Ownership
We take time to understand our clients' objectives and priorities, and with that in mind we treat our clients' legal issues as if they were our own. We believe that all issues have a solution, and we are committed to finding that solution for our clients.
Speak to us if you have a problem. We'll provide the solutions.