DID: +65 6922 2995
Email: marianne.yeo@mayerbrown.com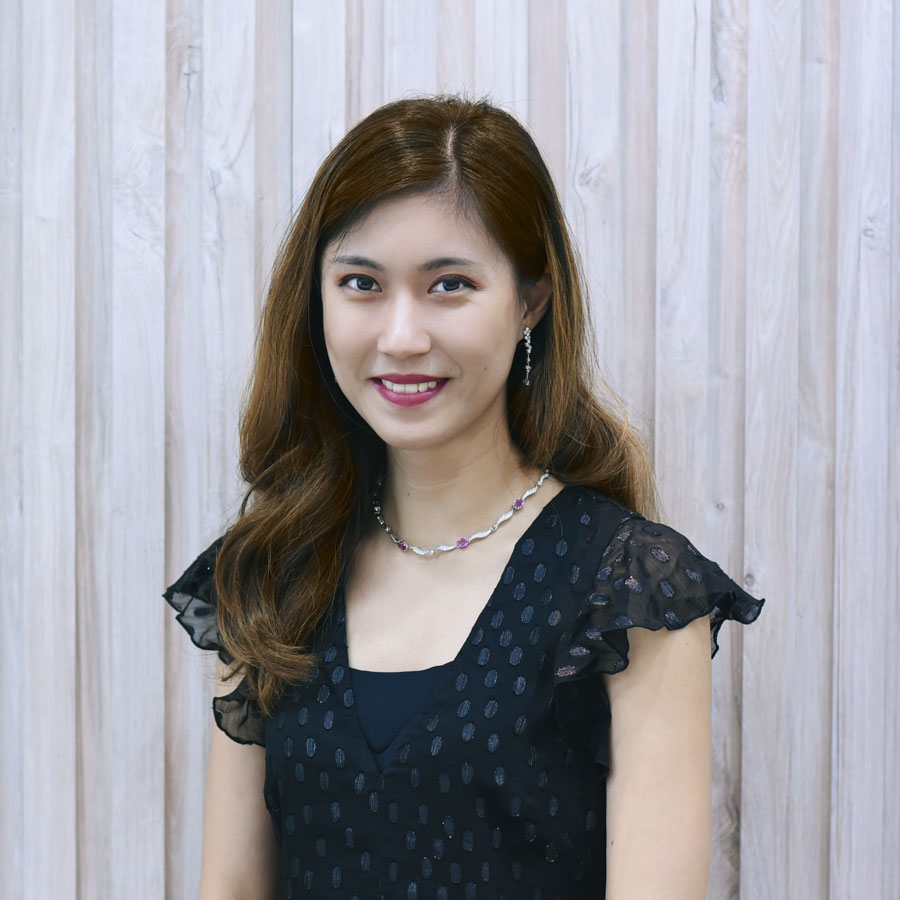 Lawyer's Profile
Marianne is an Associate Director at PK Wong & Nair LLC the Singapore constituent law practice of Mayer Brown PK Wong & Nair, practising Corporate Real Estate law.
She has a decade of experience in acquisitions and divestments of commercial, industrial and private residential properties (by way of asset or share transaction), legal due diligence, real estate financing, development projects, infrastructure projects, commercial leasing, and corporate commercial matters. She advises a wide range of clients, including corporations, MNCs, family offices and HNWIs, based in Singapore and internationally.
Marianne also advises on corporate commercial law and employment law.
Accolades:
NUS Faculty of Law Award
APAA Patent Law Book Prize
Memberships/Appointments:
Member, Law Society of Singapore
Member, Singapore Academy of Law
Year called to bar, University:
Advocate & Solicitor, Supreme Court of Singapore
Bachelor of Laws (Honours) (Second Upper), National University of Singapore
Advised Weave Living, APAC's leading rental accommodation developer based in Hong Kong, on the acquisition, through a joint venture with SLB Development Ltd., of 17 adjacent 2-storey commercial conserved shophouses at prime heritage area Jalan Sultan, rebranded as Weave Suites Midtown
Advised A.C.T. Holdings on the divestment of the entire issued share capital of its property holding subsidiary encompassing a portfolio of 14 commercial conserved shophouses at prime heritage areas to SilkRoad Property Partners
Advised various corporations and family offices on the acquisitions of commercial conserved shophouses at various prime heritage areas, such as Tanjong Pagar, Craig Road, Mosque Street, Pagoda Street, Club Street, Jalan Besar etc.
Advised Nadathur Group on the acquisition of a freehold hotel at prime area Tiong Bahru
Advised A.C.T. Holdings, through a joint venture with a leading interior design company, on the acquisition, development and subsequent sale of boutique freehold landed residential properties
Advised Applied Materials, the largest American semiconductor manufacturing equipment supplier, on its greenfield facility at Tampines Industrial Crescent, a JTC industrial property
Advised Applied Materials, on the acquisition of a JTC industrial building, from DBS Bank as mortgagee exercising power of sale
Advised the Founder/ CEO in the divestment of Knight Auto Precision Engineering Pte Ltd, a market-leading manufacturer of semiconductor chip testing and assembly, to Templewater
Advised BS Capital Group, a Singapore private property investor, on the acquisition of Pantech 21, an industrial building designed for information technology businesses
Advised a data centre operator, backed by one of the largest investment management MNCs, on the exit of its data centre facility in Singapore
Advised one of the largest American fashion retailers on the conduct of real estate legal due diligence on the transfer from its franchisee of a portfolio of leases across 20 outlets in various shopping malls in Singapore
Advised one of the largest French sporting goods retailer on the conduct of real estate legal due diligence across 10 outlets in various shopping malls in Singapore as part of its expansion plans
Advised various corporations from a wide range of industries including F&B, luxury retail, fitness, banking, financial technology, computer software, life sciences, construction etc. on the review and negotiation of lease and sub-lease arrangements relating to various Grade A office buildings, shopping malls and industrial parks
Dedicated to quality service without exception