DID: +65 6827 5552
Email: jennifer.chih@mayerbrown.com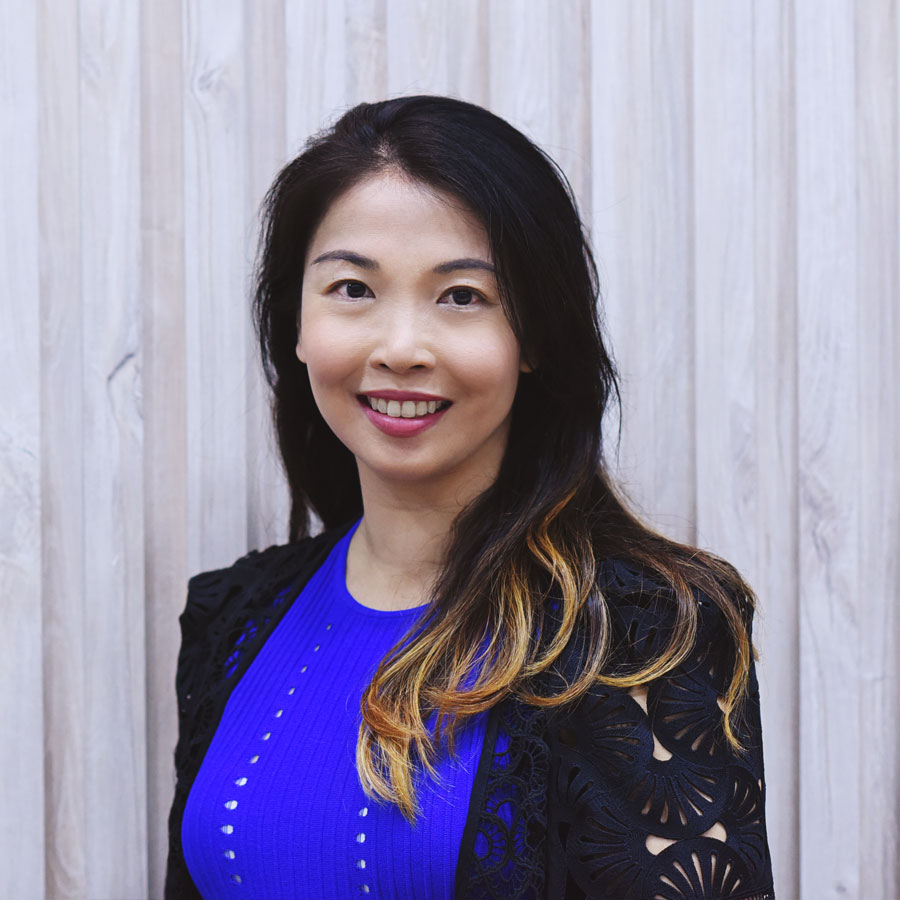 Lawyer's Profile
Jennifer has over two decades of proven, in-depth expertise as a corporate lawyer. She has worked on a range of complex corporate and commercial matters, including mergers and acquisitions (M&As), private equity fund-raising, franchising, real estate transactions and joint ventures.
Jennifer heads our Corporate Compliance and Employment Department which has teams specializing in various aspects of regulation and compliance in Singapore. The department's key strengths include areas of law such as employment and immigration law (particularly in relation to business immigration matters), and general corporate compliance and licensing. In recent years, Jennifer has also helped spearhead the department's expansion to cover regulatory matters in relation to the rapidly developing area of digital and data protection law.
Jennifer has acted as a trusted advisor to start-ups and SMEs, venture capital firms and multinational corporations in roles ranging from principal external counsel to local counsel for M&As and corporate governance-related projects. She has been the lead lawyer in the negotiation of company and business sales and purchases, and also has significant experience in transactions involving private equity fundraising.
She has lectured and tutored on the topics of joint ventures and private equity investments in the International Corporate Finance course conducted by the Faculty of Law of the National University of Singapore. She has also tutored Commercial Practice and M&As in the Post-Graduate Practical Law Course conducted by the Board of Legal Education in Singapore.
Prior to joining the firm, she was a partner with Deacons, an international law firm.
Accolades:
ASEAN Scholarship 1989 – 1990
Memberships/Appointments:
Member, Law Society of Singapore
Member, Singapore Academy of Law
Speaking Engagements/Articles written:
Regular speaker on Employment Law in Singapore at international employment law seminar series organized by JSB (part of the Bond Solon group of companies)
Speaker on panel titled "Feeling the heat of consumer data privacy and protection?" at the Smart Data 2018 conference
Year called to bar, University:
Advocate & Solicitor, Supreme Court of Singapore (1996)
Bachelor of Laws (Honours), National University of Singapore (1995)
Significant Matters:
Corporate transactions which Jennifer has worked on include:
Advising a UK-listed entity in connection with the simultaneous acquisition of subsidiaries in Singapore, Hong Kong, Shanghai and Dalian
Acting for a UK seller in respect of a divestment by tender of its food service business in Singapore, Greater China and Hong Kong, including the establishment of a virtual data room, preparation of proforma sale and purchase agreement and disclosure letter for the tender exercise and negotiation and completion of company share sale across three jurisdictions
Advising a leading American health care technology corporation in the divestment of its health care solutions business in Singapore to a Dutch multinational corporation
Advising on business transfer procedures, including goods and services tax, employee transfer procedures, assignment of intellectual property, lease transfers, contract novations, drafting employee transfer documentation, corporate resolutions and completion documentation
Advised an Asia-Pacific-based franchisor on its franchising arrangements with franchisees in Singapore and various other South-East Asian countries
Advised a data-centric technology start-up on its private equity fundraising efforts and interfaced with its venture capital investors
Digital and data protection engagements which Jennifer has worked on include:
the conduct of a data protection review for the local branch of an international non-governmental organization
Assisted the subsidiary of a Singapore-listed company with the management of a personal data breach and subsequent investigations by the Personal Data Protection Commission
Advised a foreign government's tourism board on data protection law in Singapore
Advised a Fintech start-up on its business contracts with a major Wall Street bank, for a trial of new technology across the bank's businesses in various jurisdictions
Jennifer has also assisted companies in relation to employment law-related compliance and issues such as:
Advised a Government-linked corporation on whistle-blowing policies in Singapore
Assisted a Singapore-listed company with revisions to its Employee Share Option Plans and subsequent roll-out
Structured contracts for a local company for the engagement of medical doctors at a network of clinics
Assisted a North American multi-national corporation with its immigration law compliance matters and its interactions with the Tripartite Alliance for Fair and Progressive Employment Practices (TAFEP) in order to demonstrate it met the criteria for removal from the TAFEP's Watch List
Assisted a major fashion house in addressing concerns over an employee's misuse of his administrative privileges to the company's VIP clientele database to provide VIP access to the company's events for his spouse
Assisted a foreign government's trade mission with the review of its Singapore employment contracts
Assisted an oil and gas company with its preparations for Workright inspections conducted by the Ministry of Manpower
Dedicated to quality service without exception